Many weight loss plans often contain detox drinks that look anything but appetizing, but there are some healthy, nutritious detox drinks that actually taste good too! Believe it or not, detox drinks don't have to be about weight loss alone. In fact, I use many of these to relief IBS symptoms, headaches, and even muscle pain. Juicing fruits and vegetables is like giving your body liquid gold. While I don't suggest serving juice instead of meals, I do believe detox drinks can support your body on a nutritious level. Try some of these detox drinks that taste good and help you feel great! I have more energy, better digestion, and feel so much cleaner when I consume them than extra coffee to keep me going!
---
1

Celery Cilantro Cleanser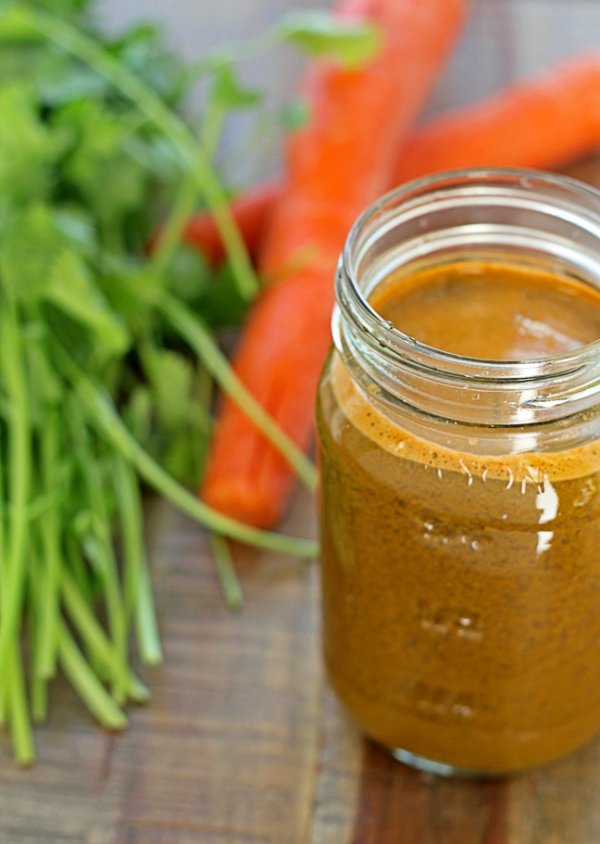 One of the best detox drinks that taste good is one I actually make on a regular basis. It's especially great for sluggishness, sugar cravings, and low energy. The electrolytes in celery also help relieve migraines and joint pain.
Serves: 1
Ingredients:
2 stalk celery
½ green apple
1 bunch of cilantro
1 head romaine lettuce
½ knob of ginger root
Directions:
Run all the ingredients through a juicer and serve.
Source: soulfulspoon.com
---
2

Detox Water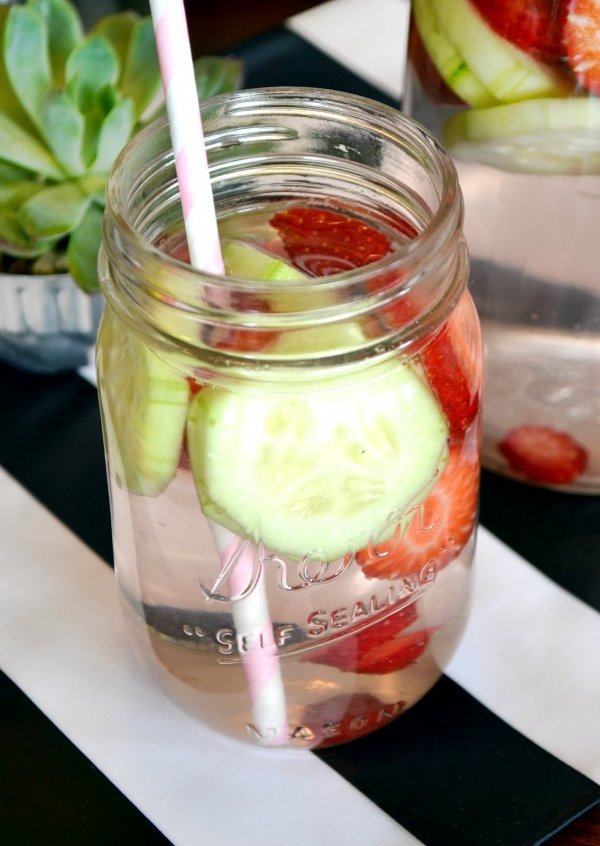 If you just want something to refresh your body with but don't have a juicer, don't worry! This detox water is perfect for hydrating your body and it offers cleansing properties. You can make this a day ahead and keep it in your fridge overnight so the flavors have time to disperse. It's refreshing, incredibly tasty, and calorie-free. It helps push excess fluids from the body, hydrates your cells, and improves your skin.
Serves: One 16 ounce pitcher
Ingredients:
16 ounces cold filtered water
½ cucumber sliced thin
5 strawberries, sliced and stems removed
1 lemon, sliced thin
Directions:
Prepare the fruits as directed and place in a pitcher of water. Place the pitcher over the fridge and serve over ice the next day.
Source: soulfulspoon.com
---
3

Detox Smoothie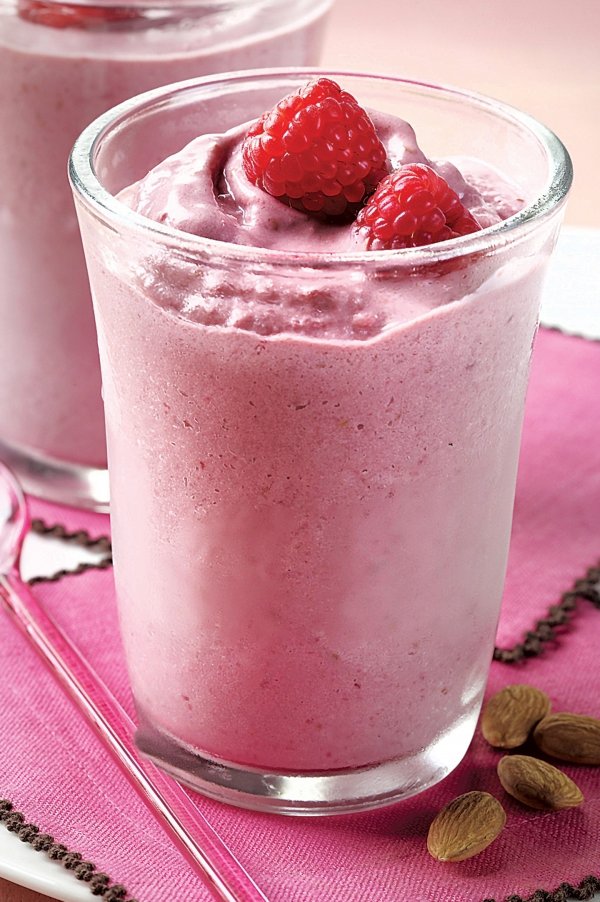 This smoothie recipe is wonderful to use in a detox because it's full of fiber, low in sugar, and easy to digest. It will help cleanse the liver, colon, and kidneys and it contains fiber to fill you up.
Serves: 1
Ingredients:
1 cup cold filtered water
10 almonds, soaked overnight and rinsed
1 tbsp. ground flaxseed
1 tsp. chia seeds
1 cup organic raspberries (frozen works best here)
juice from one lemon
Directions:
Place all the ingredients in a high powered blender, blend, and serve.
Source: soulfulspoon.com
---
4

ABC Detox Smoothie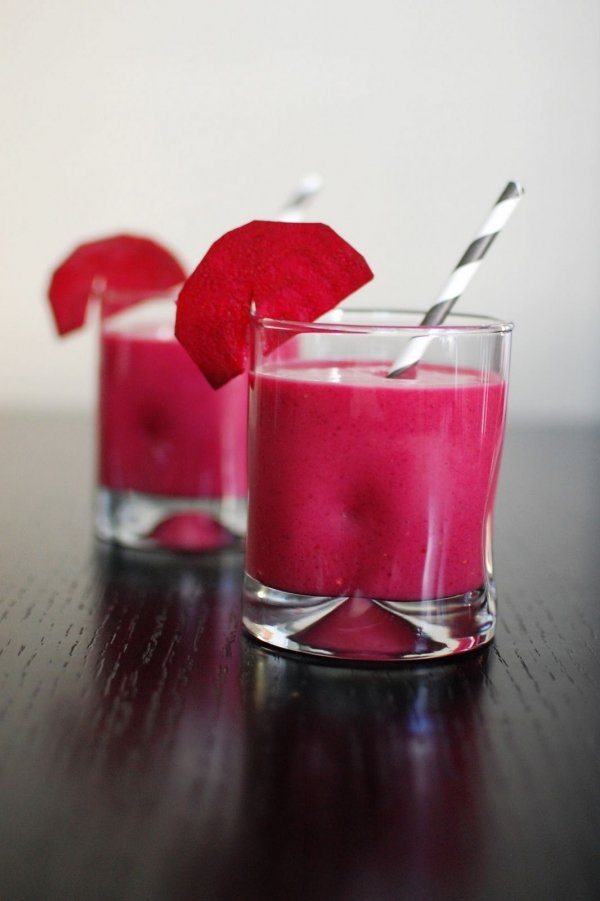 Another fabulous detox smoothie is this recipe, which truly is as simple as learning your ABCs. The ingredients are healthy, simple to find, and top detox fruits and veggies. Plus, it's such a lovely color, you'll feel like you're drinking a true treat instead of a detox drink.
Serves: 1
Ingredients:
1 green apple, stemmed, cored, and sliced
1 beet, skinned and sliced
1 large carrot
juice from one lemon
Directions:
Either run all the ingredients through a juicer for a juice, or blend all in a blender with 1 cup water and serve as a smoothie.
Source: soulfulspoon.com
---
5

Chai Detox Milk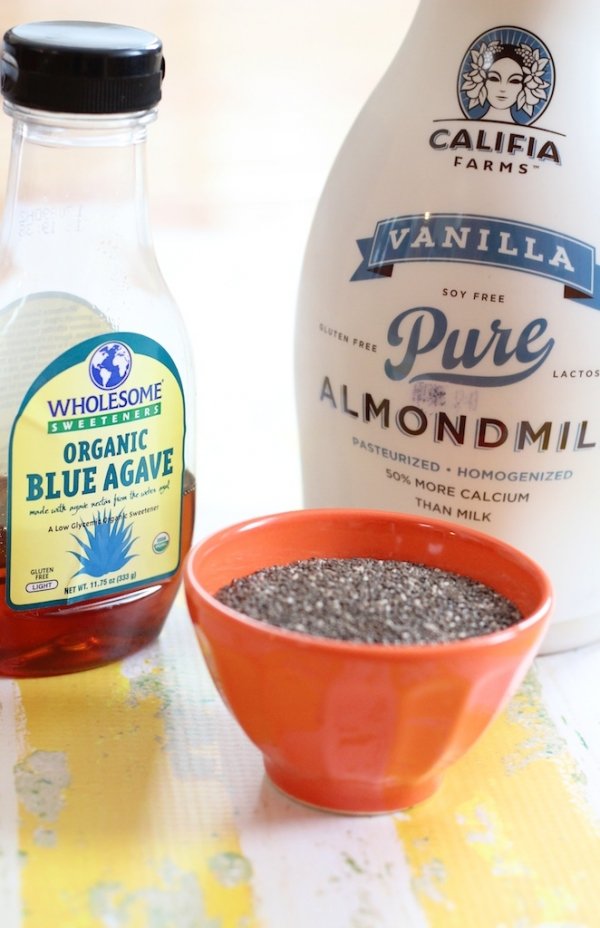 Not all detox drinks have to be pure juice or water in consistency. Some of the best tasting detox drinks can actually be filling and sustaining for your energy levels. Try this delicious chai detox milk when you want something light for a snack, or even for breakfast. You might just start to crave it on a regular basis!
Serves: 1
Ingredients:
1 cup brewed rooibos tea (this red tea is caffeine-free and wonderful for detoxing)
1 cup homemade almond milk (blend water and almonds to make your own nut milk, and then strain with a cloth or nutmilk bag)
1 knob of fresh ginger
liquid stevia to taste
1 tsp. cinnamon
dash of apple cider vinegar
1 tbsp. raw coconut oil
1 tbsp. raw almond butter
Directions:
Blend all the ingredients in your blender and serve warm, or serve over ice for a cold beverage. You can also blend this with ice if you prefer.
Source: bloglovin.com
---
6

Detox Juice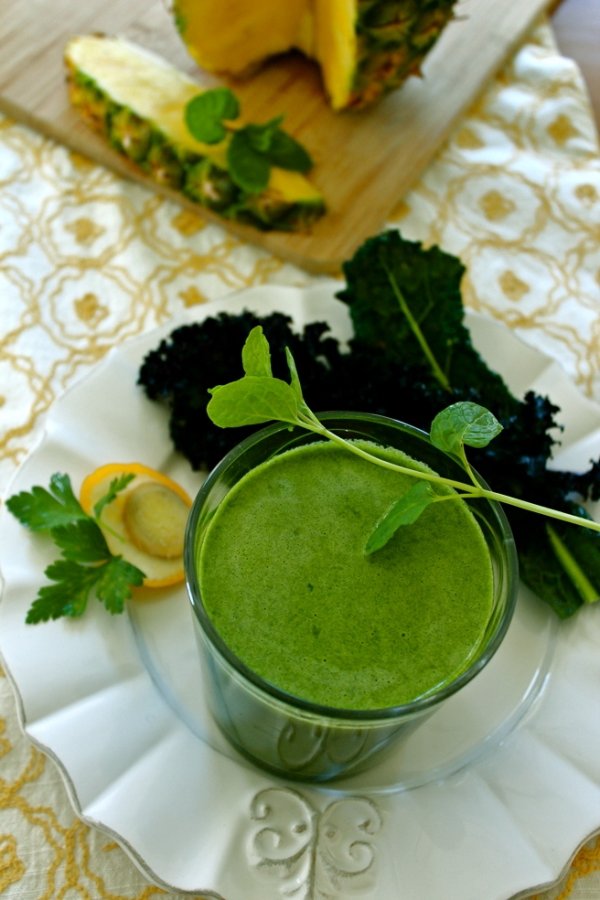 If you need a detox juice to cleanse your mind and body, this is it! I love this recipe because it tames anxiety, clears away bloat, aids in digestion and elimination, and it hydrates your body to maintain your optimal energy levels. Make this in the morning, or drink it right after a workout to refuel your cells.
Serves: 1
Ingredients:
3 stalks of celery
1 whole cucumber
1 inch of fresh ginger root
2 slices of fresh fennel bulb
1 lemon
5 stalks kale
6 ounces fresh coconut water
Directions:
Run all the ingredients except the coconut water through a juicer. Pour the juice into a glass and add the coconut water. Drink up!
Source: babble.com
7

Winter Detox Juice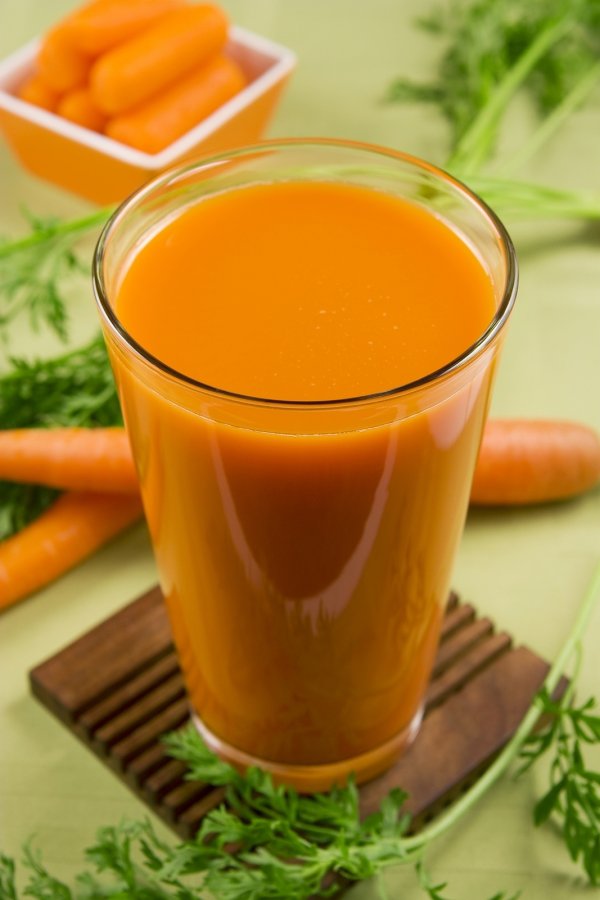 During the winter months, the body can easily become low in Vitamin C and potassium due to colds, electrolyte imbalances from dehydration, and stuffiness indoors can cause illness quicker. To take care of yourself and give your body a huge rush of enzymes and nutrition, opt for this winter detox drink. It's fantastic for enhancing immunity and giving you energy, while it also helps to restore hydration.
Serves: 1
Ingredients:
1 navel orange, peeled
1 green apple, cored and stemmed
1 large carrot
3 large kale leaves
1 knob of fresh ginger
1 stalk celery
1 lemon
Directions:
Run all the ingredients through a juicer and serve.
Source: morethanmundane.com
Detox drinks can be such powerful weapons against a bad mood, illness, tummy issues, or weight gain. Try some of these delicious detox drinks next time you crave sugar. They'll hit your sweet spot and rebalance your blood sugar, while also giving your body a huge boost of nutrition. Do you drink detox drinks?
---
Comments
Popular
Related
Recent