7 Healthy Things to Add to Salads ...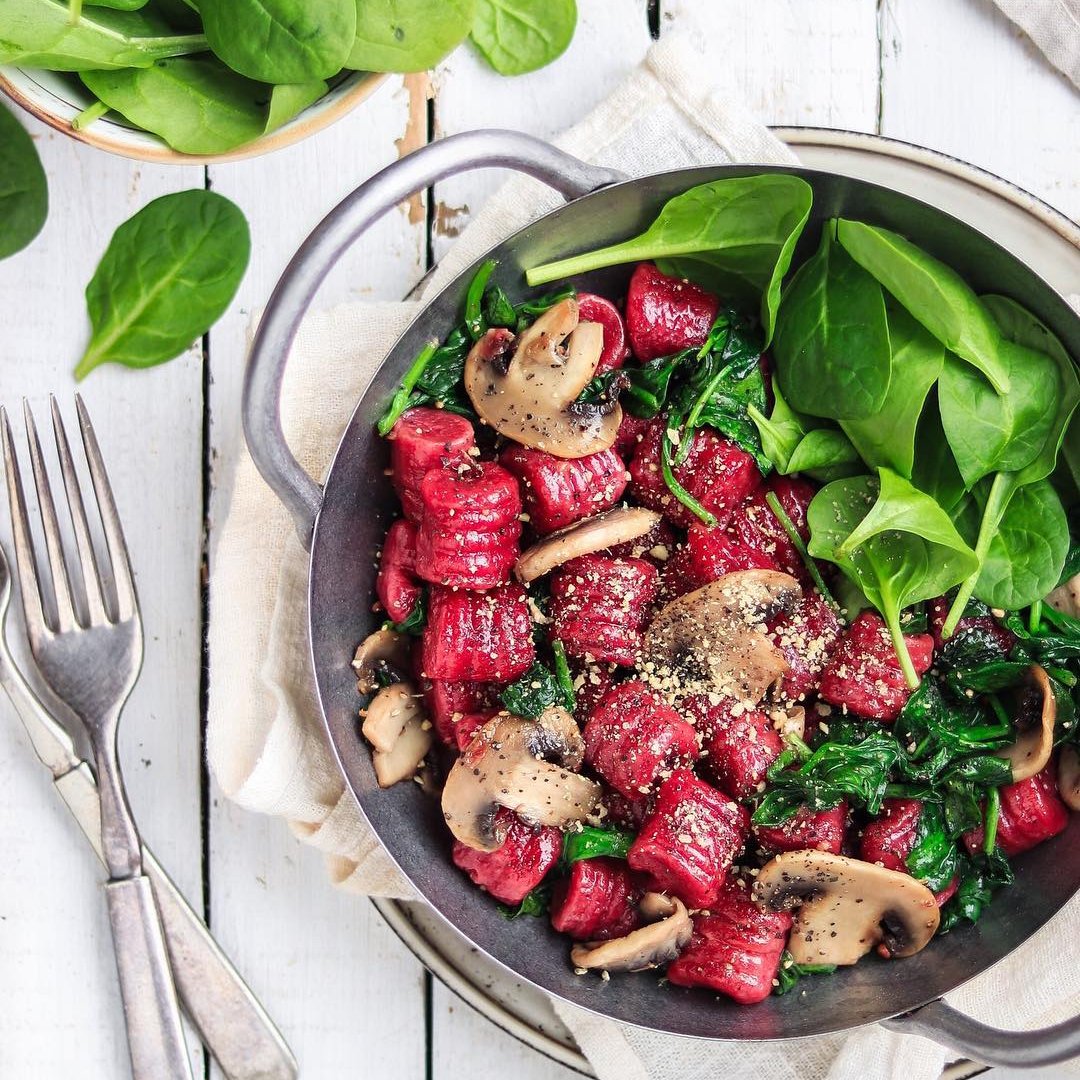 There's really nothing quite as diet-friendly as a salad, but let's face it: the same salad day after day can be boring, so I'm always excited to find healthy things to add to salads, especially things that won't wreck my diet! If you're getting tired of your bland, boring greens, keep reading! Here are my favorite healthy things to add to salads. Grab your favorite salad fork, and let's go!
Let's start with the basics — you're not still using boring old iceberg lettuce, are you? If so, add some flavor and texture, and a hearty dose of nutrients, by changing the greens you're using. Spinach, romaine lettuce, baby kale, dandelion greens — all of these are healthy things to add to salads, before you even add anything else! Vow to try a new type of green each week, til you find the perfect lettuce blend for you.
Adding fresh vegetables will add color and flavor, and again, lots of healthy nutrients to your salad. I love cherry tomatoes (are they a fruit or veggie?), carrot coins and chopped cucumbers, but you can add just about any veggie to your salad.
Like veggies, you can also add just about any fruit to your salad, as long as it's not candied or coated in sugar-laden yoghurt. I love mandarin oranges or raspberries (they both have such an interesting texture!) but you can also try diced apples or pears or grapes… or just about anything! Another idea? Try dried fruits, again, as long as they're not coated in extra sugar.
Let's add even more flavor and crunch, as well as some heart-healthy omega-3 fatty acids, shall we? It's simple: just add some chopped walnuts or slivered almonds! Make sure they're not overly salted, or coated in sugar or chocolate, and enjoy!
5.

Low-fat Cheese Crumbles
I'll eat almost anything if there's cheese in it — but whole-fat cheese can add a lot of calories, most of them from fat. But cheese lovers, don't despair! You can still have your cheese crumbles and eat them, too… just opt for cheese crumbles or shreds made with skim or reduced-fat milk. They're just as tasty, and have the same texture as your beloved full-fat cheese, but they're better for you, and your diet.
Dark red kidney beans, pinto beans, black beans, chick peas — all of these are high in lean protein, low in calories, and super-yummy! They have one more thing in common, too. They're all delicious in a salad! I love chick peas in a spinach salad… so tasty!
7.

Fish or Chicken or Egg
Speaking of lean protein, you can turn your fully-loaded salad into a meal, just by adding grilled chicken or fish, or even sliced hard-boiled eggs! They're added calories, too, but most of them are from protein, not fat, so it's all good — literally!
With so many yummy, healthy things to add to your salad, you won't even miss the fattening ranch dressing you used to use to drown your boring greens! My favorite salad lately has been romaine with cherry tomatoes, cheddar crumbles, and diced cucumbers with dark red kidney beans… but what does your dream diet salad look like? What do you add to your salad to make it healthier? Do tell!
{{#comments_count}} Show Commnents ({{comments_count}}) {{/comments_count}}