The Good 👍🏼 and the Bad 👎🏼 of Eating before Bed 🛌 for Girls Who like a Midnight 🌛 Snack 🍽 ...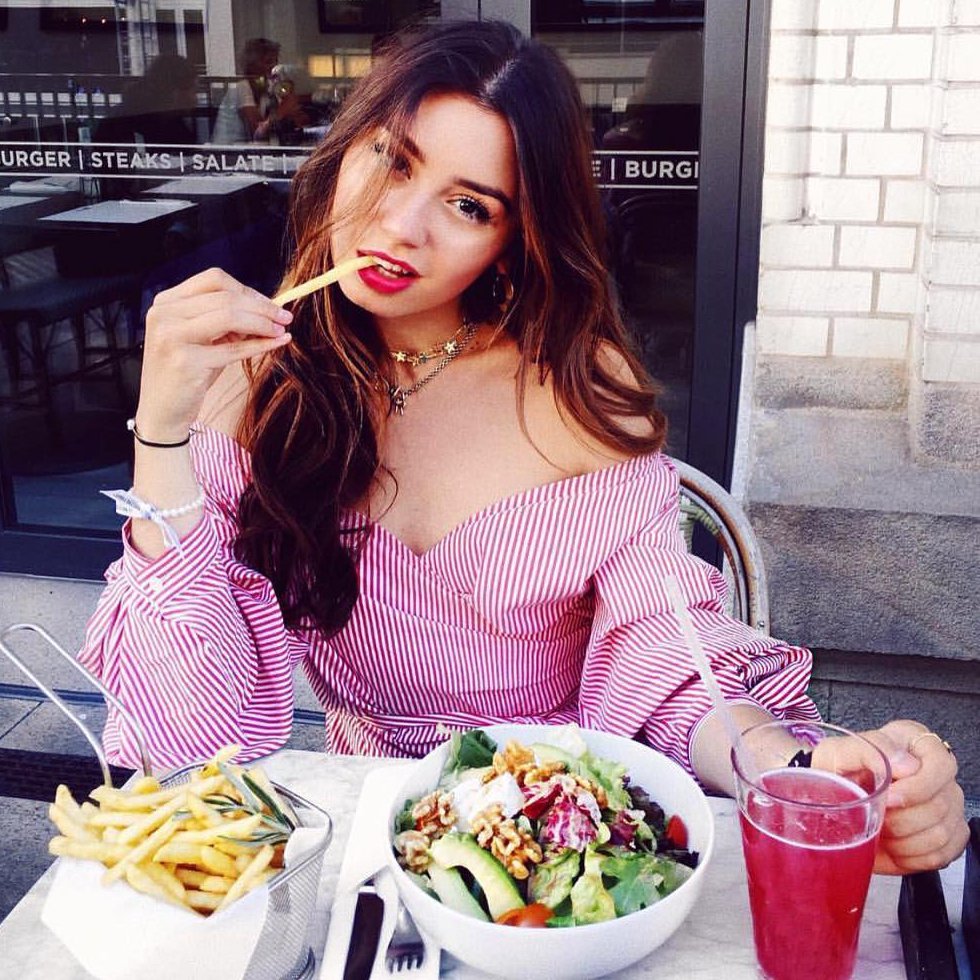 Is one of your favorite things before going to bed a marathon of watching series and eating in bed? But, you've certainly heard that if you want to improve your sleep quality or to lose extra pounds, then midnight snacks are not your best friends. The latest research has shown that this is not exactly true.
1.

BAD if YOU HAVE ACIDS in the STOMACH
If you have problem with your stomach, then I'm sure they recommended you to not eat at night to relieve your symptoms. But does it really make a difference? If three hours didn't pass from your dinner until bedtime, you are at increased risk of acids in the stomach.
2.

GOOD if YOU HAVE INSOMNIA
If you eat a huge meal before going to bed, you probably will not be able to fall asleep the whole night. But, on the other hand, if you go to bed with an empty stomach, you will not be able to fall asleep too. So the question is, what should I do? You need to eat something healthy and easy to digest. Choose complex carbohydrates instead of protein and do not eat foods rich in caffeine. Instead, choose foods that contain tryptophan and melatonin such as cherries and dairy products, because they can bring back sleep. Who would reject milk and cookies before going to bed?
3.

BAD for PEOPLE WHO SUFFER from ASTHMA
For people suffering from asthma, late snacks are not a good idea. This is because eating at bedtime can lead to coughing. According to a study, those who ate before going to bed had increased symptoms of gastroesophageal reflux at night and during the day.
4.

GOOD if YOU WANT to LOSE THOSE EXTRA POUNDS
Whether you are on a diet or not, you must have heard that you should not eat before going to bed if you want to get rid of the unwanted pounds. This depends on what kind of food you consume, not the very act of eating. Iknow you will rather reach for a high calorie snack instead of a salad at 10 pm!
{{#comments_count}} Show Commnents ({{comments_count}}) {{/comments_count}}