7 Diet Tricks That Don't Work to Stop Wasting Your Time on ...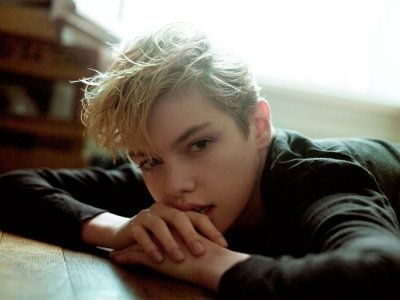 Many diets out there have all these special tips and tricks as a marketing gimmic, yet many of these are just diet tricks that never work. I hate the word diet in general, and avoid using it to tell someone how to lose weight. In fact, the word "diet" actually just means how you eat. That's it. It doesn't mean restriction, counting, etc. I'd like to share with you some commonly known diet tricks that never work, so you don't waste your time, money, or the stress they cause in the meantime. Hopefully, you'll save your sanity, and your paychecks!
Possibly one of the worst dieting tricks that never work I often hear about is fruit fasting. People that deem this to work, claim that eating nothing but fruits can help cleanse the body. This is garbage! First of all, all that sugar causes a horrible reaction to your blood sugar levels that causes you to feel really hyper, then dizzy, have low energy, or make you more hungry. If you have sensitivities to fructose in fruit, the form of sugar that makes fruit so high in sugar, then your digestion can also take a hit. You might have gas, bloating, and constipation or diarrhea. That's not a way to lose weight, and you can be doing unnecessary harm to your metabolism and your blood sugar. Don't go on a fruit fast. I don't care how promising it sounds or how pretty the woman is promoting it. You might lose water weight at first, but then what are you going to do? Just eat fruit the rest of your life? I didn't think so hun!
Overall, I hate this diet trick. Some people fast for religious reasons, and that's a whole other story. I'm talking about fasts that are centered around losing weight. For starters, they just aren't healthy girls. Anytime you go a day without eating, your metabolism starts to slow. This can cause you to lack energy, become depressed, and it isn't going to really help you lose weight. You shouldn't eat out of boredom, but you do need to eat!
You know, I hate to say this because I do love Dr. Oz, but I hate how he is always promoting a new supplement. He made raspberry ketones sound like every woman's answer to weight loss and many infomercials out there now promote the drug, along with online websites. These pills alone aren't going to help you lose real weight girls. Quit buying into the hype and spending your money on such. A healthy diet and active lifestyle help you lose weight- bottom line.
Enemas to lose weight are becoming increasingly popular, and if that doesn't gross you out, then it should at least make you second guess this crazy scheme. Yes, digestion and elimination are important to lose weight. I'll be the first one to back that claim and tell you it is true, however enemas and colonics for that matter, aren't the way to do it. You need to eat a healthy, balanced diet in order to lose real weight - not use enemas. Food that hasn't been digested can't be excreted, so if you're just doing enemas to lose weight, you're missing the point of using them. Enemas are made for emergency situations where you can't properly eliminate wastes. They aren't made to lose 5 pounds overnight.
5.

Beverages until Dinner
A lot of women I know have said, "Oh, I just drink juice and coffee until dinner." I just hate to hear that! For starters, running off juice and caffeine all day is not helping your metabolism, and it isn't helping your dinner choices. More than likely, you'll arrive to dinner starving and eat more poor choice foods, along with more calories than a normal dinner. Your metabolism learns to be slow during the day because it isn't having food to fuel it, and then because it is slow by dinner, you won't burn as many calories from your dinner as you would if you had just eaten during the day. If you're not hungry when you get up, that's okay. But have something at least 2 hours after you get up, if not sooner, even if it's just small. Then, have a small lunch, and a snack. As your metabolism picks up, you'll get more hungry, which is good! You need to eat to fuel your body so it can burn calories, not store the ones it hardly gets a chance to use.
Can you believe this actually exists? There is really a thing called the meat diet, said to induce fast fat burning in the body because no carbs are eaten. All you eat is meat all day. Yuck, I know! This throws the body into ketosis, where it burns fat for fuel, instead of glucose. Not only is this gross, but it isn't healthy and can cause all sorts of heart issues, digestive issues and more. Don't go on a meat diet please!
7.

Fruit and Veggies All Day
One trick many healthy eaters try is to just eat fruit and veggies all day. Yes, we need to eat fruits and veggies, but that's not all! Protein and healthy fats are what keep our metabolisms stoked. Fruits should be limited to one or two a day for weight loss, since they contain sugar, though it is natural. Focus on lean protein, lots of greens and green veggies, low glycemic carbs, and a little healthy fat. This is the perfect weight loss solution, not just eating fruits and veggies all day that have nothing but water and fiber. Your metabolism requires much more than that to burn major calories during the day.
I'm sure you've all heard of The Master Cleanse, juice detox diets, the fat-free and low-carb craze as the best ways to lose weight., but these above are some others that don't work I thought you should know about. What's the worst diet trick you've ever heard of?
{{#comments_count}} Show Commnents ({{comments_count}}) {{/comments_count}}