Top Tips for a Happy, Healthy Thanksgiving ...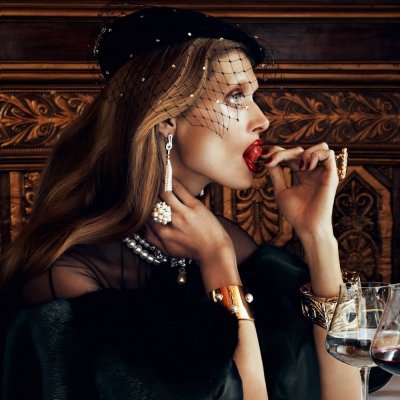 Need some tips for making Thanksgiving healthy this year? Thanksgiving might be all about overeating and gorging on your favorite foods, but it doesn't mean that you need to completely abandon your healthy lifestyle on this awesome holiday. Check out these simple, but effective tips for making Thanksgiving healthy. This way, you can enjoy all your favorite fixings without totally getting off track!
1.

Choose White Meat over Dark

If there's one food Thanksgiving is known for, it's turkey. Choosing white meat instead of dark is one of the easiest tips for making Thanksgiving healthy. White meat has much more protein and much less fat ounce per ounce than dark meat. Remember that protein is the building block of muscle, which can help put on lean muscle mass and help you burn more calories even when at rest. Even if you want to drizzle a little gravy on your turkey, that's completely fine!
2.

Pick Your Battles

Instead of trying to stick to your super-strict diet, realize you are going to indulge on a holiday like Thanksgiving. But this doesn't mean you need to stuff your face full of crap all day! If you're obsessed with your grandmother's homemade green bean casserole, but all means have some. But pick your battles and realize this might mean you skip the processed rolls and sugar-laden cranberry sauce.
3.

Sneak Extra Veggies into Side Dishes and Casseroles

What would Thanksgiving be without the sumptuous sides? My family always makes green bean casserole as well as a broccoli casserole. Personally, I've noticed over the years that I can add extra veggies to these dishes to increase the nutrient content and up the fiber. The best part is that no one notices how much healthier these dishes are! The casseroles taste just as creamy and decadent, but actually have fewer calories and are much more filling.
4.

Try Cutting Fat in Your Recipes by One Half or One Third

Depending on the recipe, you can cut as much as half the fat in a traditional Thanksgiving dish. It's as simple as substituting a little applesauce in place of butter for a dessert or using non-stick spray instead of oil for something more savory. Don't try to cut all fat—this is Thanksgiving after all. But if you can cut out some fat without sacrificing taste, this is a surefire way to effortlessly make your Thanksgiving dinner much healthier.
5.

Avoid Crappy Appetizers

I usually tell clients to avoid appetizers at Thanksgiving. Unless it's something super decadent and special like your Mom's top-secret recipe for cheesy bread, most appetizers are just empty calories. If the appetizers served at your Thanksgiving get-together are normally junk foods like chips and dip that you can eat throughout the year, skip these boring dishes and instead save your calories on special dishes you only get to eat once a year like stuffing or pumpkin pie.
6.

Indulge in Foods That Are 'Worth It' to You

Don't just eat foods you aren't fond of solely because they're traditional Thanksgiving dishes. Not a fan of deviled eggs? Don't eat them! Indulge in foods that you truly love to make your Thanksgiving an enjoyable and stress-free holiday. This way, you won't feel so guilty about eating your favorite treats.
7.

Try to Sneak in a Workout That Day

One final tip for making your Thanksgiving healthier is trying to get some exercise before the big meal. Many gyms are closed on Thanksgiving, but you don't need a gym to get in a good workout. Trying going for a run in your neighborhood or popping in a workout DVD to do quickly before guests arrive. Working out is a great way to burn calories and minimize the 'damage' you'll do on Thanksgiving day.

There are plenty of ways to make Thanksgiving healthy this year! Don't think that you can't participate in this delicious holiday without derailing your healthy lifestyle and eating plan. What are some of your favorite tips for staying healthy even on Thanksgiving?

{{#comments_count}} Show Commnents ({{comments_count}}) {{/comments_count}}